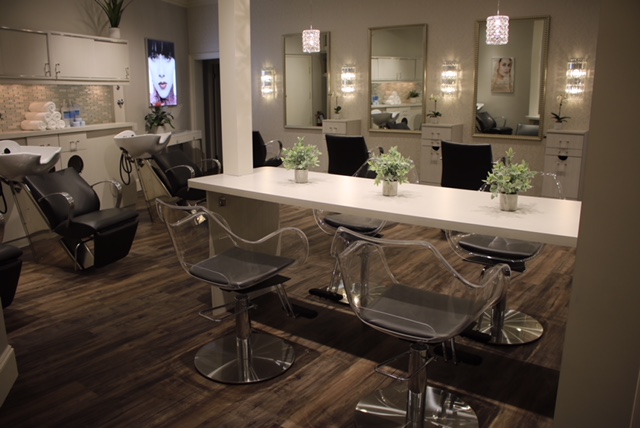 27 Jan

Why You Should Treat Yourself to Hair Salon Visits More Often

Although most girls love treating themselves to a day at the salon, many of us don't do it as often as we should. Between busy schedules, budgeting, and other distractions, sometimes your hair and salon appointments get put off time and time again. However, there are so many benefits to regularly visiting the hair salon that you may be missing out on! 
Keep Your Hair Healthy 
Perhaps the most apparent reason for going to the salon frequently is to keep your hair healthy! Regular visits to the salon to trim your hair keeps it healthy, and even promotes further hair growth. Getting a deep conditioning treatment or another service from the professionals at the salon will keep your hair as fresh as possible! After all, who doesn't want healthy, hydrated, shiny hair? Making regular appointments every 6-8 weeks, depending on what your stylist recommends, is essential for maintaining healthy hair! 
Refresh & Rejuvenate
Every girl can likely agree that a day at the salon is one of their favorites! It's a great way to destress after a long week and take a few hours to yourself without any distractions. As an Aveda Salon, the environment we provide promotes a sense of healing and rejuvenation for not only your hair but your mind and soul, too. No matter what service you come in for, there's no better feeling than leaving the salon relaxed and refreshed. 
Change it up
Looking for a change in your life? Need something new? A fresh hairstyle may be just what you need! Trying a new trendy haircut, such as a blonde balayage, or switching it up from long luscious locks to a spunky short hairdo can make all the difference! Express yourself and let your personality shine through your hairstyles, and don't be afraid to be bold! 
Confidence
We've all heard the saying, "look good, feel good!" and there may even be more merit to that expression than you'd think. When you feel confident in yourself and your outer shell, it affects the way you carry yourself throughout the day. Your confidence affects every aspect of your life, from your career to relationships, communication skills, and beyond. Trying a new hairstyle can boost your self-esteem levels, and leave you feeling and looking like your best self! With your renewed self-confidence, you'll be eager to break out of your comfort zone and fulfill your potentials! 
Schedule a Salon Day at Marchelle Salone 
Ready to treat yourself to a relaxing salon day? The talented stylists at Marchelle Salone are here to give you the rejuvenation you need! Schedule an appointment for a haircut, color, balayage, keratin treatment, or any of our beauty services today!