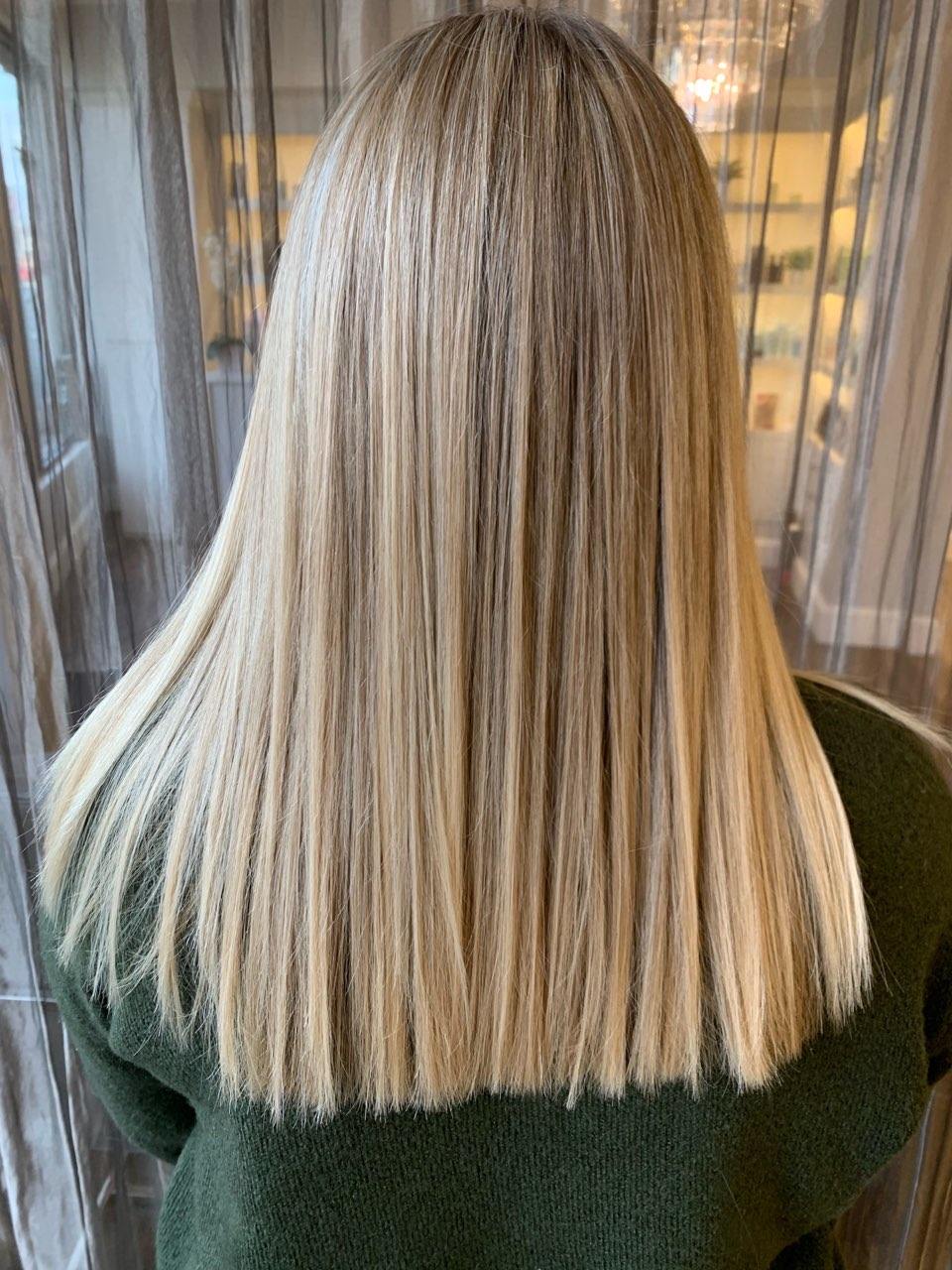 31 Oct

Everything You Need to Know About Keratin Treatments

If you've ever experienced even a little bit of frizz, you've probably been told by a friend or hairdresser to try a keratin treatment. Keratin treatment has become extremely popular over the last decade or so, helping people everywhere keep their frizzy and unmanageable hair in control. Here is everything you'll need to know about a keratin treatment and how it works.

What Is A Keratin Treatment?

A keratin treatment is a chemical process that smooths and shines frizzy hair. The chemicals work to seal the hair cuticle with a coating of protein (keratin) that eliminates the frizz while adding softness and shine to your hair. It also makes your hair not only look healthier, but it actually is healthier! Results can last up to 3-5 months. Keratin treatments have different formulas that allow you to choose whether you want a completely straight finish or a smoother version of your original texture.

The Process

Depending on your hair type, length, and thickness, a keratin treatment can take anywhere from 1-3 hours. The first step hairdressers take is to thoroughly wash your hair to make sure there is no residue of oils or products. The next step may be different based on the type of hair you have. Some hairdressers will blow dry your hair fully and then apply the keratin and some will apply the keratin first, let it sit, and then blow-dry the hair. After the keratin has had time to soak into your hair and your hair is dry, the hairdresser will then flat iron your hair. This will help seal in the keratin.

What Hair Types Should Get a Keratin Treatment?

Keratin treatments can be used on all hair colors and types. If you are blonde, consult with your hairdresser first. Sometimes the chemicals can shift the tonality of hair color.

What to Do Post-Treatment

Typically, you should wait about 48 hours post-treatment before shampooing your hair or getting it wet. This allows the keratin to completely settle in allowing for longer-lasting results. Once you get a keratin treatment you will have to switch to sulfate-free shampoo if you haven't already. Sodium Chloride is what strips keratin and color from your hair, so you also want to make sure your shampoo does not contain this ingredient. Your best bet is to go with your hairdresser's recommendations. They will have the best insight on how to take care of your keratin treatment and will probably have some shampoos for you to buy right there!

How many times a year can you get the treatment without damaging hair?

It is recommended/necessary to get a keratin treatment 2-3 times per year.

If you've been meaning to get a keratin treatment, let Marchelle Salone be your go-to salon! We are full of licensed professionals that will help you get the sleek and shining results you're looking for. Enjoy $20 off any salon service valued at $65 during your first visit with us! Call us today at 781.641.1910 or visit our website to fill out a contact form!