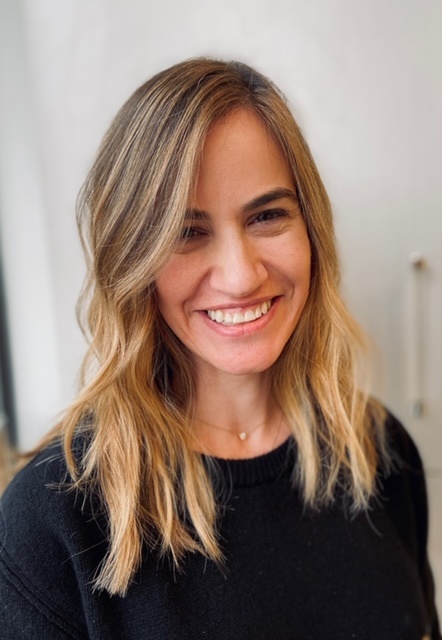 29 Nov

What is a Balayage & What Makes it so Popular?

If you've been considering lightening your hair, you've probably heard of the rising trend of the "balayage." While this hair lightening method has been around for a while, it's recently been becoming one of the most popular hair color requests in salons today- and with good reason!
What is a Balayage?
The term balayage refers to a French word meaning "sweeping," as in sweeping on a hair lightener that creates a gradual natural-looking highlight. While traditional highlights are more strategically placed, a balayage offers an effortless, sun-kissed look. Using this freehand painting technique, hair stylists can manually select the pieces of hair they want to highlight. The end result looks natural and soft, as the hair gets progressively lighter towards the bottom. This popular hairstyle isn't just for blondes, either. The natural-looking highlights can be used on any shade of hair. There's no need to worry about walking out of the salon with a "stripey" feel. A balayage leaves you with a beautiful sun-kissed look as if you've spent hours at the beach! 
What's the Difference Between a Balayage & Ombre
Now that you have a better understanding of what a balayage looks like, you may be thinking to yourself that it sounds oddly familiar to a trend we saw a few years back, known as an "ombre." However, there is a clear difference between the two styles; a balayage is less uniform.  An ombre features a more dramatic, edgier transition from dark to light. There is a more harsh, defined line where the transition starts in an ombre. A balayage achieves a much softer, natural look with hand-painted highlights that gradually get lighter towards the ends. 
How Long Does a Balayage Last
One of the biggest perks making this hairstyle so popular, especially in comparison to other highlighting techniques, is that it grows out beautifully! It requires much less maintenance and touching up than traditional coloring. Since a balayage has a natural-looking placement, you don't have to worry about your roots growing in and leaving a harsh contrasted look. For a busy woman, this is a dream come true! You can now wait longer between salon appointments and still look salon fresh! 
Where to Get a Balayage 
A balayage is a timeless technique that looks gorgeous in any shade, whether you have long or short hair. Let our talented stylists at Marchelle Salone create an effortless look for your that will last. Our hair salon in Arlington offers a warm, inviting feel in an elegant space. Book an appointment today, or give us a call to learn more from our talented hairstylists!