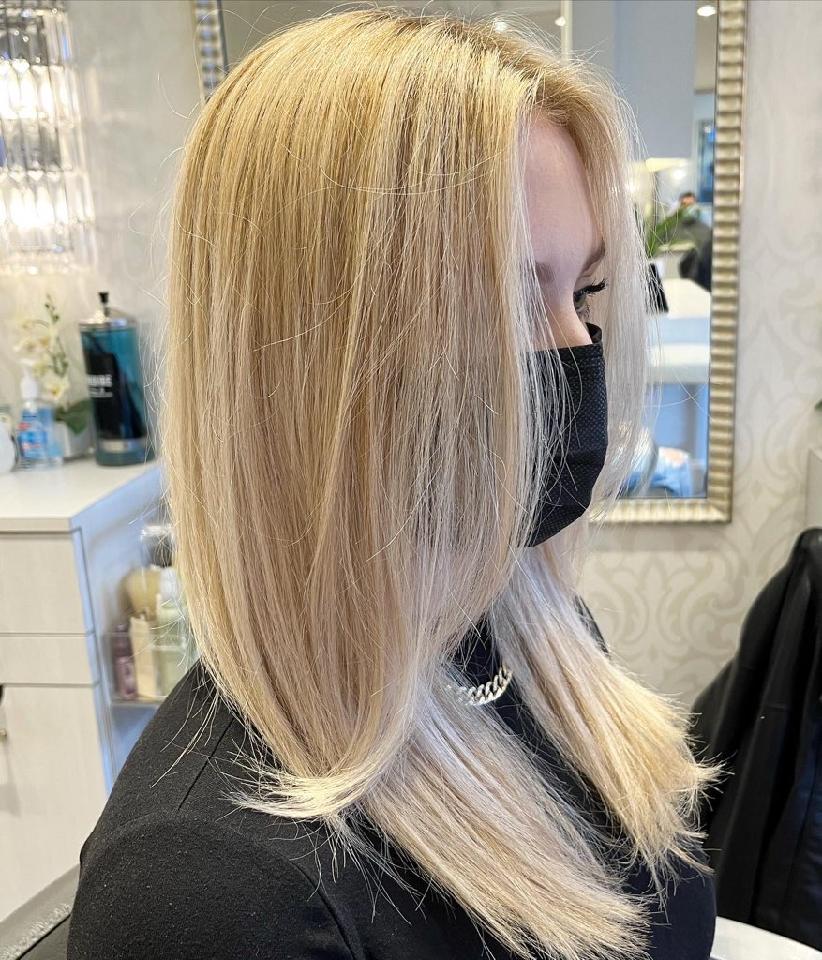 03 Mar

A Guide to Going Blonder

Making a change to your hair is a big decision that can come with mixed emotions; Excitement for the new hair, sadness about losing your old hair, and maybe even some indecisiveness is all to be expected. If you're looking to add a little extra excitement to your life, going blonder is a great choice! With so many different techniques to go blonder, it can be confusing to know which is right for your hair. Check out our guide to going blonde below!
Preparing Your Hair
Lifting other colors from your hair and lightening it to the desired shade of blonde is a damaging process. Your hair needs to be healthy before you start to go blonde. If you go into the process with already frail, damaged hair, you'll be more likely to lose a lot of hair in the process.
The best thing you can to do prepare your hair is to stop using other hair colors and harsh chemicals. Avoid heat styling without a heat protectant spray. Most importantly, use a hair mask to repair damaged locks twice a week.
Choosing a Style
Once you've made up your mind to go blonde and prepared your hair for the transition, you have to decide what type of blonde style you want to take on. Different methods for going blonder include:
Highlights – highlights add a subtle blonde undertone to your hair without lightening every strand. Small pieces of hair will be foiled and lightened. The end result is hair that has many different tones and a lot of depth.
Balayage – balayage blonde styles are ideal for people who naturally have blonde or light brown hair. Lightening treatments are hand painted to the ends of the hair, giving a seamless transition from darker roots to gradually blonder ends. The big bonus of a balayage style is minimal upkeep! Since your roots aren't lightened at all, it won't be so noticeable when your hair starts to grow out.
Bleach and Tone – if you're seeking a classic platinum blonde look from root to tip, a bleach and toning treatment is the way to go. All of the hair on your head is bleached to lighten, then toned to remove brassiness. You'll be left with stunning blonde hair that needs upkept every 6 to 8 weeks.
Find a Stylist You Trust
Going blonde isn't a DIY job. There are so many different tones of blonde and it's hard to predict how your hair will react to lightening treatments. Find a stylist you trust to make your blonde dreams a reality. They'll know the best methods to achieve your desired look without unnecessary damage.
Schedule an Appointment at Marchelle Salone
If you're ready to go embrace change with a new blonde style, visit Marchelle Salone today! As the best Aveda salon in Arlington, MA, our great reputation and stunning before and after shots speak for themselves!  Contact us today to schedule an appointment.