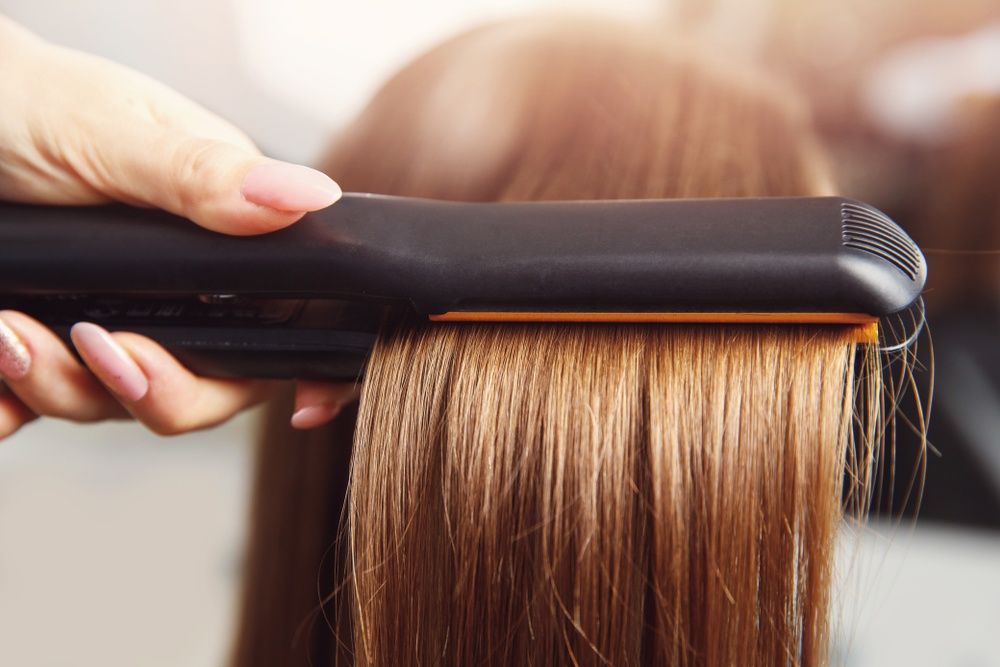 18 Sep

How to Treat Heat-Damaged Hair

For many of us, using some sort of heat styling tool on our hair is part of our daily routine. Whether it be a blow dryer, hair straightener or curling iron, these tools make it a lot easier for us to style our hair. While there are many aesthetic benefits of using heat on your hair, unfortunately, there are also several drawbacks for the overall health of your hair. If you frequently use heat on your hair, you're probably familiar with heat damage. These tools dry out the cuticle of your hair and change the structure of your hair proteins. This can cause you to have split ends or ends that break off easily. You may also notice that your hair has a rough or stringy texture, making styling it or brushing it difficult. Tangles, knots, and breakage are also signs of heat damage. If you do have heat damage, it can be difficult to manage and chopping it all off may seem like your only option. Luckily, there are some other solutions that can help. Before you grab the scissors, try these tips to repair heat damaged hair.
Sealing Moisture
Depending on if your hair is curly or straight, repairing the heat damage will be a little different for everyone. If heat damage has affected your natural curls, sealing moisture back into your follicles with a hair mask or deep conditioning treatment can help bring back the natural bounce. Moisture-rich conditioners with coconut oil, avocado, or aloe vera are your best bet. You'll also want to avoid shampooing daily, as it strips the natural oils from your hair. Aim to wash it once every couple of days until the curls start to shape again.
Restoring Natural Proteins
For straight hair that's damaged from heat, you'll want to focus on restoring its natural proteins. Leave-in treatments with yogurt, honey, and olive oil can help to restore the natural bonds and get your hair back to its glossy appearance. Using a conditioning spray with keratin can also help to smooth broken hair.
Damage From Chemically Treated Hair
If you color your hair with bleach, this can also result in heat damage. In this case, a professional deep-conditioning treatment from the salon will be the most effective solution. It's also recommended to avoid heat styling tools and daily shampooing while your hair recovers.
Schedule a Haircut
While these home remedies can be effective, in some cases, the only way to fix heat-damaged hair will be to get a haircut. Talk with your stylist about how much of your hair needs to be cut to remove the split ends, and how you can manage it better moving forward with more frequent cuts and conditioning treatments. Give Marchelle Salone a call at 781-641-1910 to book and appointment with our talented hair stylists in Arlington MA!