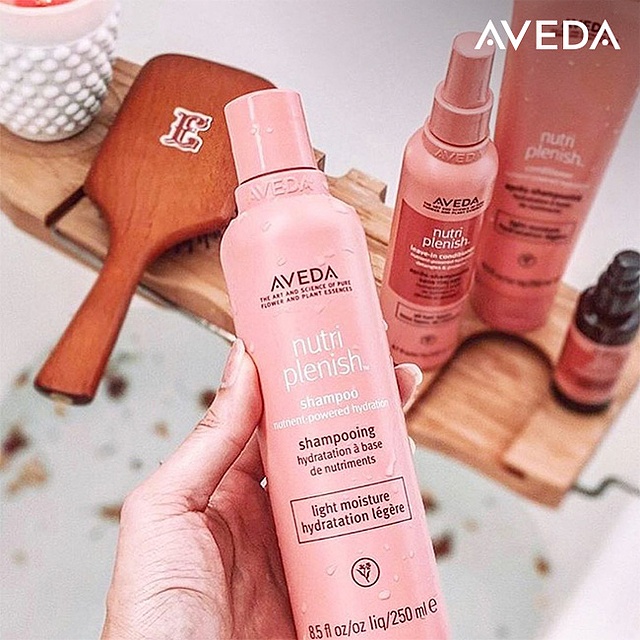 31 Jan

How to Determine What Products are Best for Your Hair

With the unlimited amount of products on the market these days, it can be difficult to find just the right one for your hair! Whether you're trying to repair damaged hair, tame frizziness, build volume, or protect color-treated hair, there are so many different brands and products that can do the trick. With so many to choose from, it can be overwhelming. So, how can you determine which products are best for your hair? We've put together a quick guide to help you.
Why we Choose Aveda Hair Products
At Marchelle Salone, we exclusively use and recommend Aveda products, as they're easier on your hair and the environment. Aveda takes a holistic lifestyle approach, with a mission to care for the body, soul, and world while giving back. Their products utilize plants and flowers to create products that deliver powerful results. When using Aveda products at home or in the salon, the goal is to feel rejuvenated, relaxed, and refreshed. Learn more about why we choose Aveda, and you should too!
Hair Products for Different Goals
Aveda has many different product lines for all different hair types and goals. Below we've broken down some of our favorite products for each category!
For Frizziness
If you're trying to tame frizzy hair, there are a few different Aveda lines you can try.
Nutriplenish: The Nutriplenish line is packed with nutrient-powered superfoods to add hydration revitalize dry hair. Therefore, it's a great option to help maintain frizz. Some of the best products to mix and match for Frizz include the Nutriplenish shampoo, conditioner, leave-in conditioner, daily moisturizing treatment, and multi-use hair oil.
Smooth Infusion: The smooth infusion line was created with frizz in mind, aiming to smooth and soften those pesky flyaways. The Smooth Infusion shampoo, conditioner, masque, and style-prep smoother can be combined to keep your frizz under control year-round.
For Hydration
Dry hair is something that most of us deal with as one point or another. Whether it be from heat styling, overwashing, or the weather, we could all use some extra hydration! Below are some of Aveda's best hydration lines: 
Nutriplenish: As mentioned above, this line is packed with powerful superfoods that are effective in adding hydration back into dry hair. If hydration is your main goal, try the leave-in-conditioner, masque, or the daily moisturizing treatment. They even conveniently have a Nurtiplenish Light or Deep Hydration set that combines 3 of their best hydration products!
Dry Remedy: The Dry Remedy line was formulated to drench dry, brittle hair with intense moisture. Try the shampoo, conditioner, and moisturizer masque for a noticeable difference.
For Adding Volume
Who doesn't want luscious, voluminous hair like you see on the models? If you weren't blessed with a thick head of hair, Aveda has some products to help you out!
Pure abundance: The Pure abundance shampoo and conditioner works to add volume to fine hair. Additionally, the style prep in this line infuses hair with all-day weightless volume. If building volume is your goal, you'll definitely want to check out this line!
For Repairing damaged hair
Broken and damaged hair is extremely common, especially if you color your hair or use heat-styling tools often. Finding the right products to reverse that damage is key.
Botanical Repair: The botanical repair collection was created to strengthen and repair hair from the side out. Everything from the strengthening shampoo, to the conditioner, leave-in treatment, masque, and beyond is a necessity.
For Promoting Hair Growth
If your hair isn't as full as it once was, you're certainly not alone. Both men and women face hair loss struggles as they get older. However, it doesn't mean you have to live with it! Below are some products to help promote hair growth.
Invati: Aveda created the Invati Advanced line and the Invati Men's line to help instantly thicken your hair and build stronger hair.
Aveda Salon in Arlington MA
We hope you found this guide helpful in finding the right products for your hair! It's always recommended to chat with your hairstylist about the best products for you before investing in them. Our talented stylists at Marchelle Salone will be glad to assist you! Contact us today to schedule an appointment or pick up your favorite Aveda products in-store.