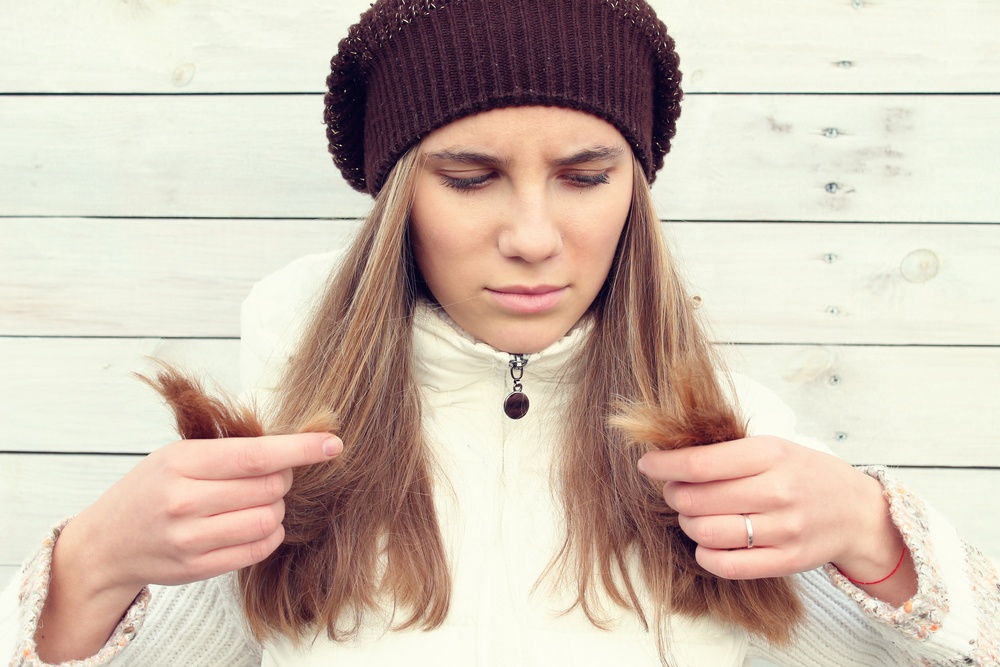 31 Dec

How to Prevent Dry Winter Hair

Different seasons can have a huge effect on everything, from your mood to your skin. If you live in New England, it's a good idea to learn how to prevent the cold weather from drying out your hair. Otherwise, you could face a season of frizz and split ends! We've gathered a few great tips to help you beat winter hair dryness, so keep reading below to learn how to have healthy hair all season long. 
Skip the Shampoo
Washing your hair with shampoo each day strips your scalp of natural oils. These oils serve as a type of moisturizer for each strand of hair, and when you remove it, the hair becomes dry, frizzy, and staticky. Instead of washing your hair each day, try to wash only 2-3 times per week. Use dry shampoo to boost volume and eliminate greasiness if needed. 
Deep Treatments
Deep conditioning and moisturizing treatments are a must during winter. Because the air is much drier indoors when heating is used, you can lose a lot of moisture from the hair without even washing it away. A deep conditioning treatment once a week will help keep your strands silky and smooth all winter long. Opt for a professional product proven to moisturize; or, DIY a leave-in mask with avocado or coconut oil. 
Avoid Heat Styling
Heat styling is another thing that makes dry hair worse, especially in the winter. Avoid heat styling as much as possible to help your hair retain moisture. Curling irons, straighteners, and blow dryers should all be used sparingly. Make sure to use a heat protectant if you do have to heat style. 
Keep Wet Hair Indoors
If you live in a very cold climate, make sure your hair is dry before going outside, or you could face even more dryness. Try an overnight heatless curl style to let your hair dry overnight without styling tools. 
Book an Appointment at Marchelle Salone
 It's easy to underestimate what cold winter temperatures can do to your hair, but as long as you're prepared, you should be able to keep your hair in excellent condition. For extra help in keeping your hair in great shape all winter long, you can count on our team at Marchelle Salone, an Aveda hair salon in Arlington MA. Keeping up with regular haircuts is important all year long to keep your hair healthy. Our hairstylists are here to help your hair look its best all throughout the seasons! Contact us today to book an appointment.