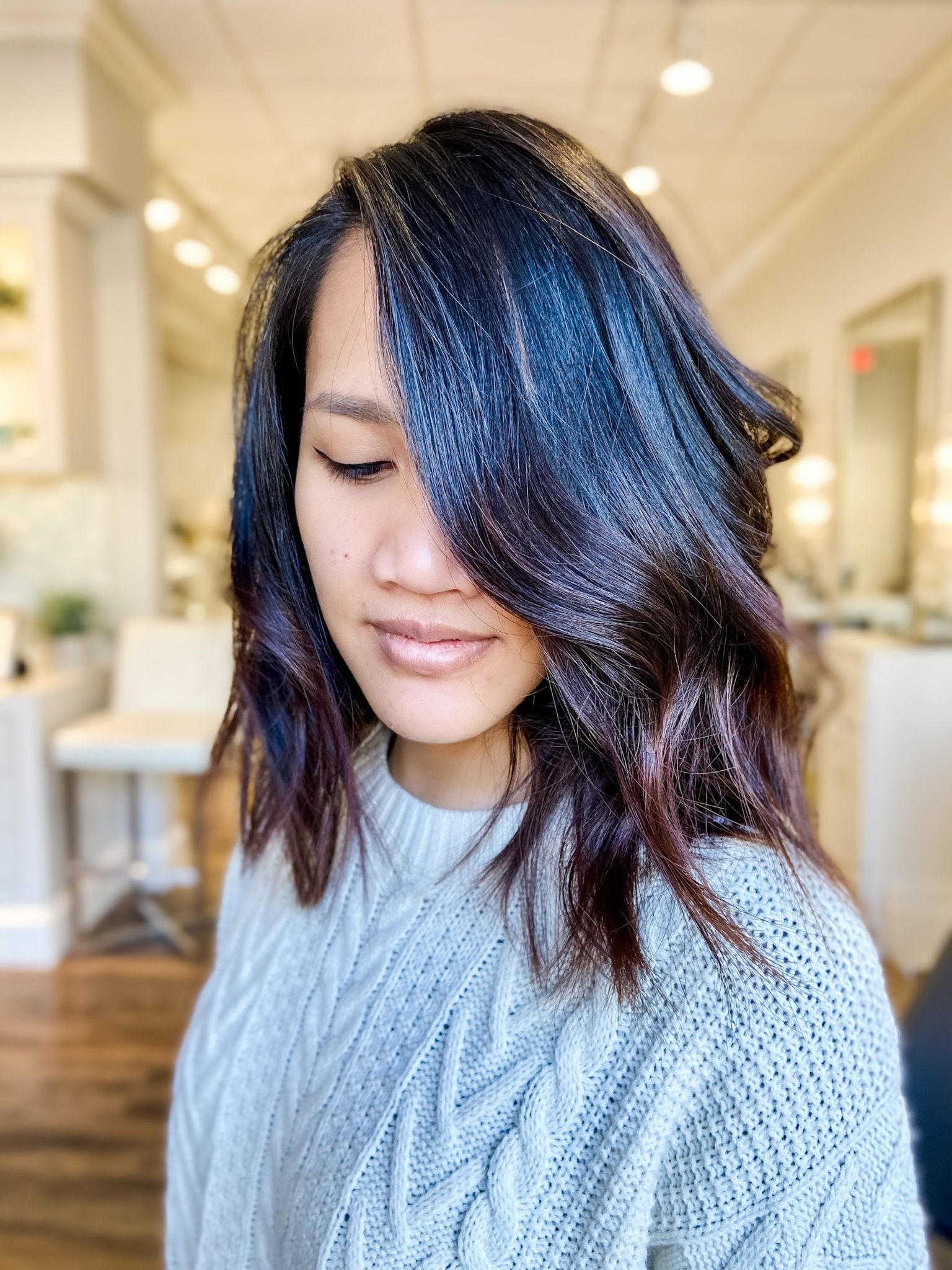 20 Aug

Trending Hair Colors for Fall 2020

2020 has undoubtedly been a year filled with uncertainty and challenges. While there's not much we have control over, your hairdo is something you'll always be able to control!

If being locked in your house, looking at your overgrown quarantine roots has got you thinking about an entirely new look, you're certainly not alone. Many clients have been jumping outside of their comfort zone to try a new hair color that'll shake things up. If you're seeking a little change, a bold new hair color might be just what you're looking for to spice things up! These are some of the top hair colors that stylists are expecting to see trending in the fall of 2020. Whether you're headed back to school or still working from home on your couch, these new hair colors will have you feeling like a new person, ready to take on whatever craziness this world may throw at us next!
Velvet Red
Throwing it back to the '90s, velvet red is expected to make a comeback in the fall! Fiery reds, auburns, and copper tones are also great choices for the fall. Red's a fun and vibrant color, and will look gorgeous in all your festive photos. From apple picking, to pumpkin patches, transitioning right into the holiday season, a red hairdo will look stunning!
Smoky Ice
The best part about a silver 'do is that it matches any complexion! From fairer skin to olive and darker skin tones, it'll compliment your skin beautifully. Opting for ashy toned highlights paired with darker roots will make it easier to maintain all throughout the fall and winter.
Mixing Bold Colors
Forget tasting the rainbow; Why not wear it! Bold hair colors have been trending for a while now, but this fall we're expecting to see people experimenting with mixing some colors. Incorporating blues, pinks, purples, or any colors you like into your hairstyle will be an eye-catching look this fall.
Toned-Down Blonde
When the sun sets on summer and the cooler weather of fall rolls in, many girls tend to tone down the bright blondes and transition to warmer, richer tones. This toned-down blonde shade helps to blend the color and create an even grow-in. Clients love this, because it's easier to maintain in the winter months!
Deep Chocolate Brown
You can't go wrong with the rich, gorgeous tones of a chocolate brown. It's a great way to invite a little change, without straying too far from your natural brunette hues. The extra richness of this shade will look gorgeous with all your chunky fall sweaters and flannels. It's a timeless color that you can rock all year long if you choose!
Balayage
Lastly, the balayage isn't going anywhere anytime soon! This trendy hairstyle is popular year-round, as you can lighten it up in the summer for a sun-kissed look, or tone it down in the fall for a warmer effect. No matter what your hair color or length, a balayage is a gorgeous, easy to maintain look for fall.
Schedule an Appointment at Marchelle Salone
While things don't seem to be going back to "normal" anytime soon, we encourage you to embrace the changes and maybe invite some of your own with a new hair color! You'll be surprised at what a difference it can make. Whether you're eyeing one of these trendy fall colors or have an idea of your own, you can count on our talented stylists at Marchelle Salone! Our Aveda hair salon is conveniently located in Arlington MA. We always welcome new clients! Give us a call at 781-641-1910 to schedule an appointment today!