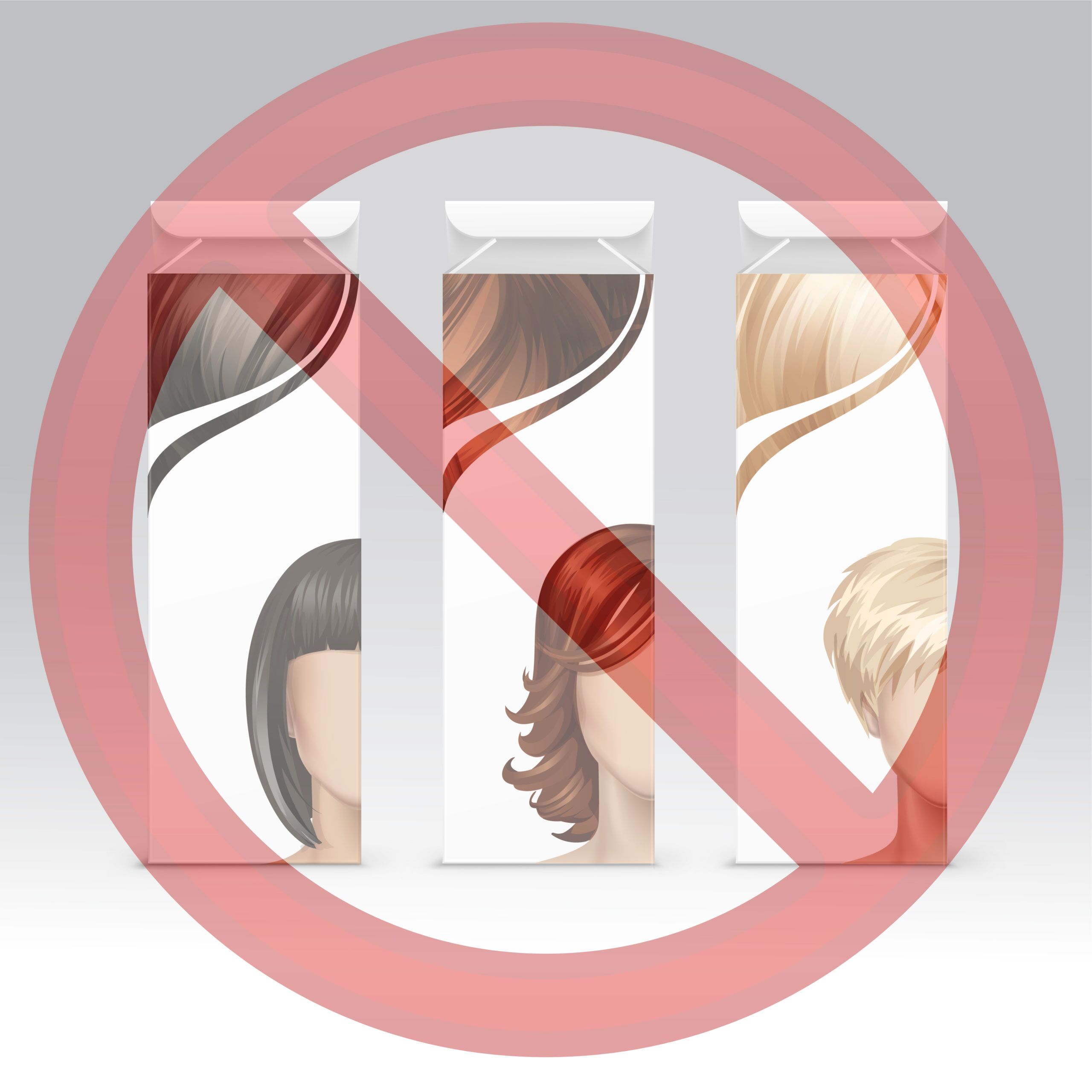 21 Apr

Avoid Purchasing Boxed Hair Dye

Do you often question that maybe box dye isn't that bad for your hair? Or if a salon hair color is that much better and worth your money? We've answered these questions for you, so continue reading below to discover why you should always avoid purchasing boxed hair dye.
Color Can Appear Different On Everyone
There is much more to hair dye and colors than most people think. When it comes to developing the correct formula for hair color, many factors must be considered. To achieve your desired outcome, factors such as the hair type, condition, color level, virgin or colored, medications are taken, allergies, underlying pigment, etc., need to be considered.
Boxed Dye is Harsh on Your Hair
Manufacturers use low-quality dyes, chemicals, and additives to save money and lower the cost of the product. The majority of them are high in ammonia, PPD, nitro dyes, metallic salts, and unclean henna. In addition to damaging hair, these harsh chemicals can also cause skin reactions and allergies. Because of everything embedded in the cortex, your hair can take on a straw-like texture and feel.
Never Dye Your Hair Yourself
When box dye is applied to hair, it is common to turn orange, green, or break off in chunks. Hair salons use bond-repairing additives that are not available to the general public and prevent breakage. Hairstylists also learn the techniques for coloring hair and all the chemistry involved.
Contact Us With Additional Questions About Dye
Are you still curious about boxed dye vs. a salon color? Stop your questioning here, and contact our professionals at Marchelle Salone today. We are more than happy to answer your remaining questions. To contact us, give us a call today at 781-641-1910. We look forward to hearing from you!