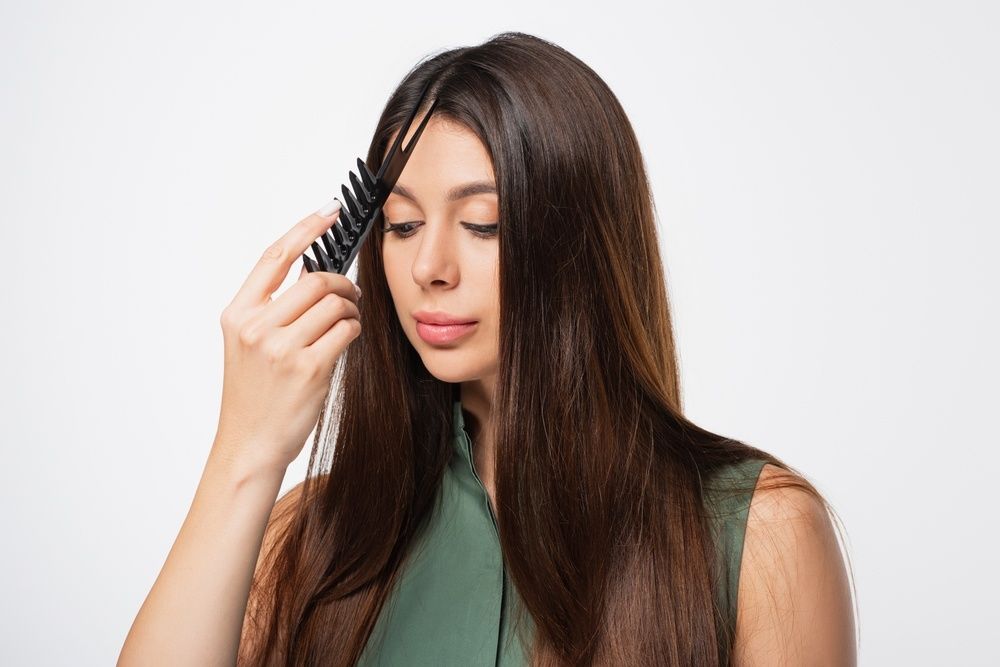 07 Oct

How to Part Your Hair According to Your Face Shape

One of the many internet debates seen in 2021 is which hair part is the best. The argument goes that millennials prefer a side part, while Gen Z prefers a middle part. Spoiler alert: what year you were born has nothing to do with how you should part your hair! Choosing the best hair part to suit you is all about your face shape. Your hair frames your face, so you need to be choosing the right type of frame to fit the shape of your face!
Round
Round faces are the most compatible with either a middle part or a deep side part. The idea is to make your face look longer while creating symmetry around the border of your face. If you go with a middle part, add lots of volume to the roots and end of your hair. The deep side part looks best when it's paired with a subtly layered haircut. Short hair with a deep side part compliments a round face shape well too!
Oval
People with oval face shapes are the luckiest of them all when it comes to choosing a hair part. The reason is simple – everything looks good on an oval-shaped face! Take advantage of your face shape and change up how you part your hair on a regular basis. Middle parts, deep side parts, subtle side parts, and even a fun 90's zigzag part will all look great with an oval face!
Heart
Heart-shaped faces are rounder at the top with a chin that comes to a point. The chin line can look a little harsh when paired with a middle part. Instead, opt for a deep side part that will soften the chin line and cheekbones. If you have a heart-shaped face with a natural middle part, try parting your hair with a product while it's still wet for a better hold. Your hair can eventually get trained to part to the side if you style it this way long enough.
Square
Square faces have a strong jawline. A middle or deep side part will accentuate the jawline in a less than flattering way. Instead, try a more subtle side part that doesn't go too deep. A subtle side part paired with loose waves will offer the perfect style that looks natural and effortless. Don't be afraid of trying a haircut that ends just past your jawline. Pairing a shorter cut with the right type of side part will allow you to show off your strong jaw without making it look too boxy!
Contact Marchelle Salone
If you need more personalized assistance learning how to style your hair for your face shape, contact Marchelle Salone today to schedule an appointment! Marchelle Salone is the top Aveda salon in the Boston area which means there's nowhere better to trust with your hair care and styling.