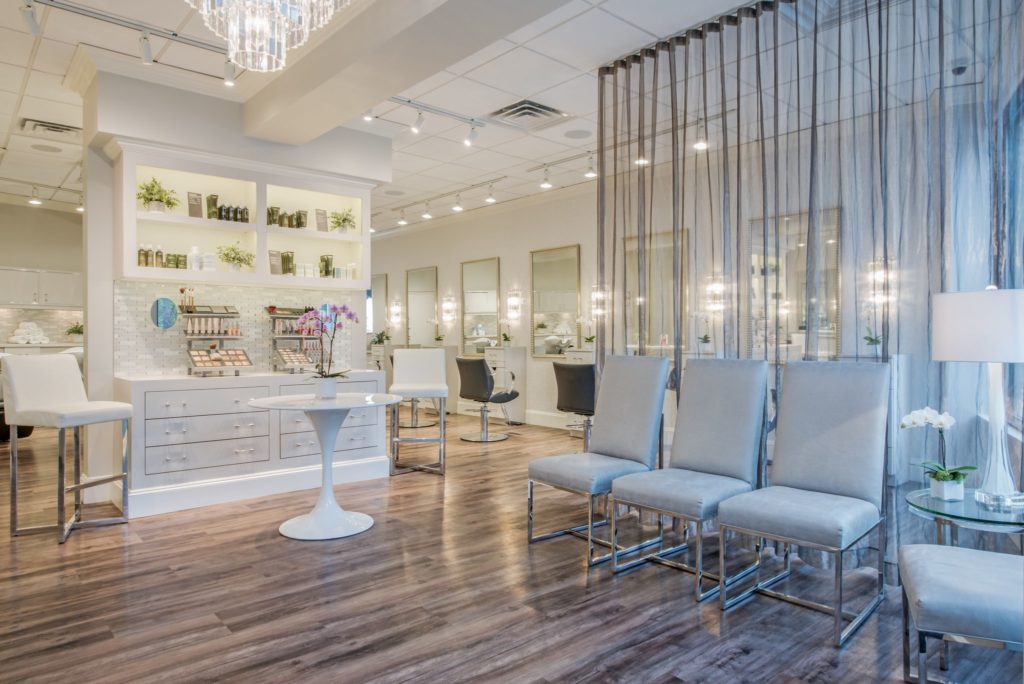 Located in Middlesex County, Billerica is a mid-sized town, home to approximately 40,200 residents. If you're looking for a new hair stylist in this area, you can count on our team at Marchelle Salone. Our newly renovated Aveda salon is conveniently located in Arlington, just 10-15 miles from Billerica. Many of our clients come from this area to see our talented hair stylists. We understand that choosing a hair stylist is a big deal for many people. You want to find just the right stylist that'll be able to create the look you want and also make it an enjoyable experience. As an Aveda salon, our stylists are continuously trained in the latest hair styling techniques to keep up with the trends and give you just the hairdo you're looking for. Whether you're in need of a haircut, bang trim, full color, highlights, blowout, and beyond, our stylists are here to help! We guarantee you'll leave the salon feeling refreshed and renewed. We also carry a line of Aveda products for sale so that you can recreate the salon-fresh feeling at home everyday. We exclusively use Aveda, as their products are meant to nourish your mind, body, and soul. Made from plant power, their hair products are easier on both your hair and the environment. We're proud to be an Aveda Salon, and invite you to come in and experience the rejuvenation for yourself! Keep reading to learn more about our beauty and hair salon services. 
Hair Stylist & Beauty Salon Services Billerica MA 
At Marchelle Salone, we're dedicated to consistently providing high-quality salon services and products, in a warm and welcoming environment. For more than 50 years, we've been providing clients with a unique and inviting experience at our hair and beauty salon. We offer a full range of men's and women's hair styling services, including hair coloring, hair cuts, perms, keratin treatments, balayage, and beyond. We also do children's haircuts and styling. Additionally, we offer beauty salon services including makeup application for special occasions, waxing, and mini facial treatments. Our modern salon is the perfect spot to relax and rejuvenate. You'll always leave feeling like a brand new you! 
Schedule An Appointment at Marchelle Salone 
Our hair stylists at Marchelle Salone are friendly, talented, and will be able to style just the right hairdo for you. During the consultation, you'll be able to show inspiration images to your stylist, and together determine what is best for your hair type. If you're ready to schedule your next hair appointment, give us a call today at 781-641-1910! We look forward to meeting you.