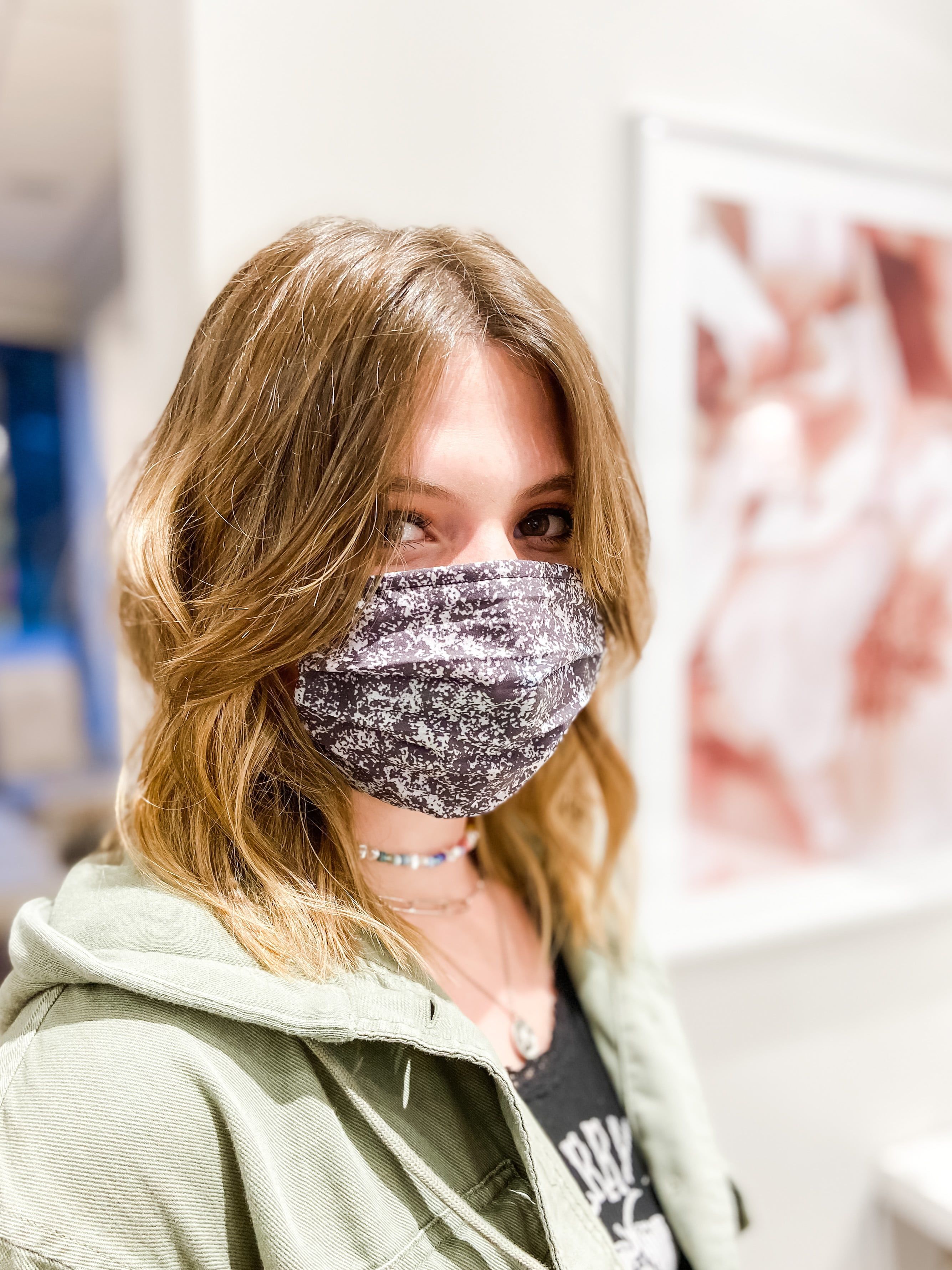 30 Aug

Styling Curtain Bangs for Any Hair Type

Curtain bangs are one of the top hair trends of 2021, as they not only frame the face but also bring out the eyes and accentuate the cheekbones. An added bonus is that they're fairly easy to maintain, especially in comparison to traditional bangs. While they're a style that can work for any hair type, you might not think they're right for you. It's true that bangs can be tricky, and not every style suits every face, but the curtain bang is different. In fact, the understated fringe is perfect for anyone! Keep reading to learn the best ways of styling curtain bangs for any hair type.
What is a Curtain Bang?
Curtain bangs may sound intimidating, but they are nowhere near the styling and maintenance needs of other styles. They are generally cut to suit a middle part, allowing the fringe to "curtain" around the face. The effect is beautiful – the bangs provide a frame for the face that is much softer than shorter, blunt bangs. Curtain bangs are cut at a soft angle, shorter in the middle and sloping downwards toward the temple or cheekbones.
Will Curtain Bangs Work With My Hair Type and Length?
The great thing about curtain bangs is that they are so versatile. Their unsculpted look makes it easy to cut for any hair type. However, they do look best with certain types and lengths.
The curtain bang is most suitable for long hair, at least shoulder length. With shorter hair, the longer bang length tends to look out of place. Additionally, the square silhouette created by short hair with curtain bangs isn't flattering for most faces.
As for hair type, curtain bangs are ideal for straight or slightly wavy hair types since there's little styling that needs to be done. However, even curly hair can look amazing with curtain bangs. Do keep in mind that curly curtain bangs will take a bit longer to style and will require more maintenance to keep them in good shape.
How to Style Curtain Bangs
The great news is that you won't need a ton of tools, products, or time to style curtain bangs. The signature "grown-out" look means you don't have to worry about getting them polished and perfect. Here's how to style them:
Use a heat-protective product on freshly washed hair.

Comb in a middle part.

Use a medium or large round brush as you blow-dry. Wrap one side of the curtain bangs around the brush away from your face and pull through as you dry. Repeat with the other side.

If you want some extra curl or shine, use a curling wand or straightener to twist the ends or give some extra volume.

Finish up with a sea-salt spray or other texturizing product, and use your fingers to place your curtain bangs.
Schedule an Appointment at Marchelle Salone
Ready to try out the curtain bang (or any other new style)? Let the experts hairstylists at Marchelle Salone give you just the perfect look for your hair type. This newly renovated, modern Aveda salon just outside of Boston boasts some of the best stylists in town to help you get whatever hairstyle trend you want to try out. Schedule an appointment at our Arlington MA hair salon today!