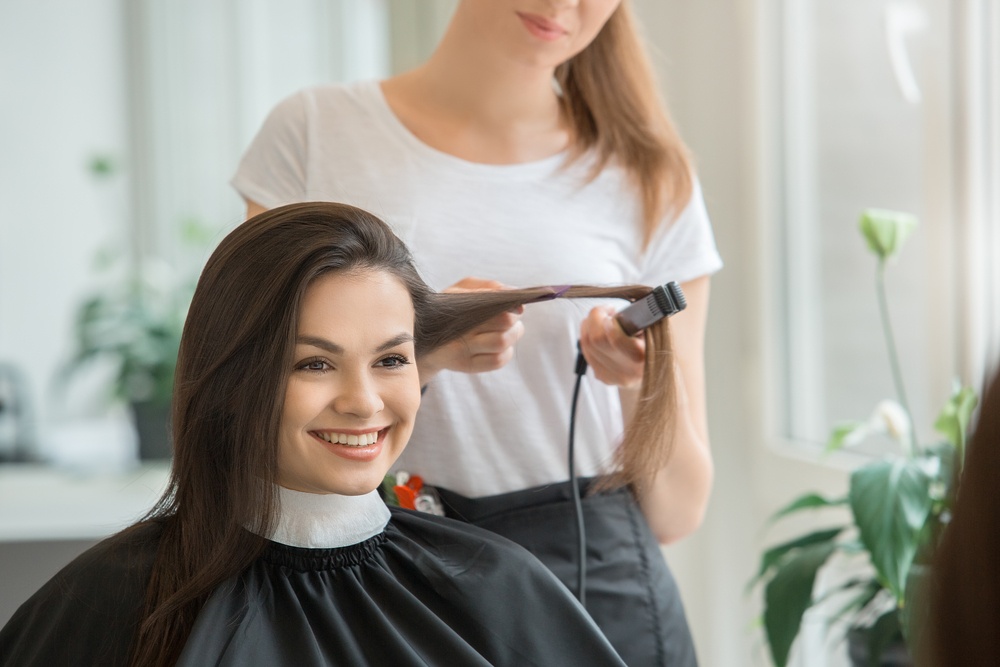 26 Oct

How to Find the Perfect Hairstylist for You 

When it comes to your hair, you don't trust just anyone with it… and we don't blame you! When you've found a stylist that knows just how you like it cut, colored, or styled, it's the best feeling. However, going to a new hairstylist for the first can be scary. You want to be confident in your choice, knowing that you can trust the stylist to give you just the right look. Whether it's just for a simple trim or a brand new hairdo, we're here to help you find just the right hairstylist for you.
Research Local Salons
If you've just moved to the area or are looking for a new salon, the first step is doing some research on your own. Start with a quick Google search of salons in your area, and make a list of your options. Browse their websites, look at images, and see if they have any information about their stylists. You'll also want to check out their reviews; See what other customers have to say about the cleanliness of the salon, the products that they use, the knowledge of the stylists, and whether or not they were happy with their overall experience. If you find a salon that is reputable and convenient in location for you, that's a good start. You should also check out their social media for inspiration. Do they look professional? Are there any specific hairdos you love that could be replicated by the same stylist? These types of observations will help you in narrowing down your salon, and next, your perfect stylist! 
Tips for the Consultation 
The consultation is perhaps the most crucial part of establishing the initial relationship with your stylist and ensuring that you'll be happy with your look. Below we have some tips to make sure it's successful! 
Get to Know Each Other
It may sound silly, but getting to know your stylist is so important. You want to feel comfortable with one another to get the most out of your appointment. You'll want to talk about what you've done with your hair in the past, any struggles you've had with it, products you use, etc. You'll also want to talk about your hair goals- Are you trying to grow it out? Gain volume or thickness? Change the texture? Your stylist may be able to recommend additional products that'll make all the difference. Being comfortable with your stylist will also make it easier for you to speak up during the appointment if you're unhappy with something or want to change anything. 
Bring Inspiration Pictures
Showing your stylist photos of exactly what you want or something similar can also help to get the look you want. You'll be able to point out what you like in multiple different photos, and it'll be a good place to start for. From there, the stylist will be able to provide you with recommendations based on your specific hair and needs.
Ask Questions 
We can't stress this enough… There's no such thing as too many questions! Don't be afraid to ask your stylist any questions you may have. The stylist wants you to be happy with your look just as much as you do, and being on the same page is key! You can ask about their experience, what they recommend for your hair type, what the process will look like for your appointment, and beyond. 
Meet our Talented Stylists at Marchelle Salone
At Marchelle Salone, we're lucky to have a team of extremely talented and knowledgeable stylists! Our stylists keep up to date with all the latest trends and techniques by attending Aveda's trainings. We're also fortunate to have a diverse team that speaks in multiple languages to accommodate everyone! Give us a call at  781-641-1910 to learn more and book an appointment!